Supercharge your crypto payments
A Complete Platform for Crypto Payments
An easy-to-use, comprehensive crypto payments platform for your business. Boxcoin manages the payment process from start to finish. Start selling in minutes. Easy setup.
---
Decentralized Payment System
No third-party services, no registration, no know-your-customer process or periodic identity verification. No risk of account suspension. No volume limits. You are entirely in control of your money.
---
No third-party services
You are the only one in control of your money
No Fees, No Recurring Payments
Traditional payment providers charge transaction, withdrawal, and conversion fees as well as monthly fees, which increase over time. Boxcoin is a one-time purchase. Use it forever with no additional cost.
---
One-time payment
Lifetime license
Use it forever with no additional cost
---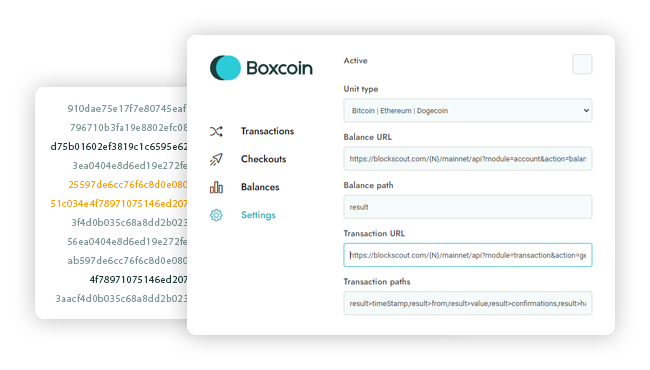 Use Your Own Nodes
Use your own Bitcoin, Ethereum, or Dogecoin nodes to explore the Blockchain to verify transactions, check balances, and generate payment addresses. You only need a unified JSON API.
---
Use your own Bitcoin, Ethereum, or Dogecoin nodes
Easy to use. Docs here
---
Redundant Blockchain Explorers
If you don't use your own nodes, that's fine! Boxcoin is powered by 3 to 5 redundant Blockchain explorers for each cryptocurrency. If one fails or reaches the limit, another explorer is used automatically.
---
Fault-tolerant software
99.999% uptime
Powered by Memepool, Etherscan, Dogechain and more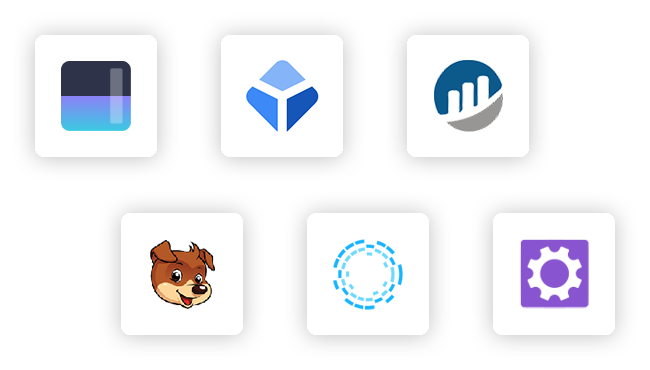 ---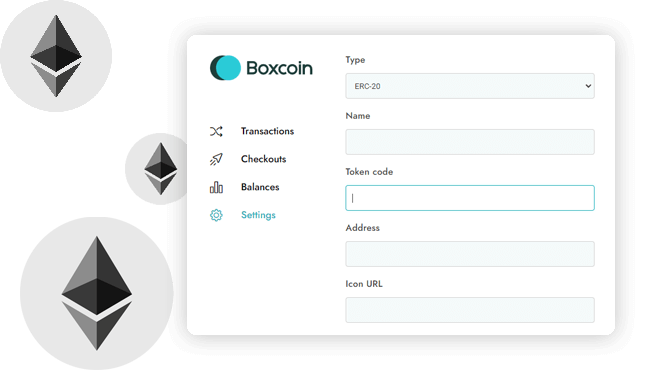 Support for ERC-20 Tokens
Start accepting payments in your ERC-20 token in a few clicks. Unlisted tokens (custom tokens) are also supported. You just have to enter a some details like the token name and the symbol and that's it!
---
Accept payments in your ERC-20 token
No setup required
Other Benefits
Migrate to cryptocurrency for unparalleled advantage.
---
0% Failure Rate
More than 15% of payments made via Visa and Mastercard are declined. Cryptocurrency payments never fail and you never lose a sale.
No Chargebacks
Chargebacks are a thing of the past. Cryptocurrency payments are irreversible. Once you get paid, rest assured you won't loseit.
Literally Global
Traditional payments often fail in developing countries. With crypto currency, you can receive payments from customers anywhere in the world.
Credit and Debit Card Payments
Give your customers the ability to pay via credit or debit card payments and Google Pay and maximize the success rate of the transaction. You will never lose a customer due to payment problems again.
---
Accept credit or debit card payments via Stripe or 2Checkout
Accept Google Pay via Stripe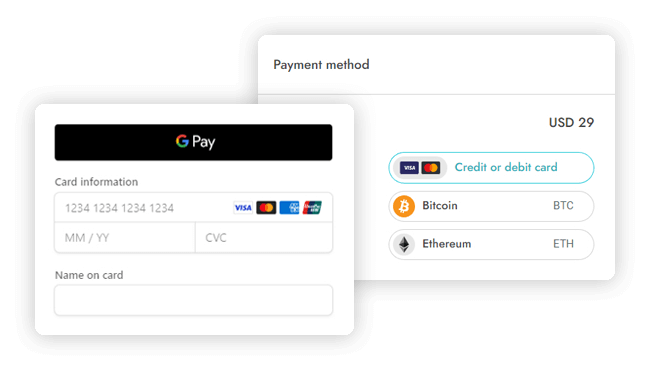 ---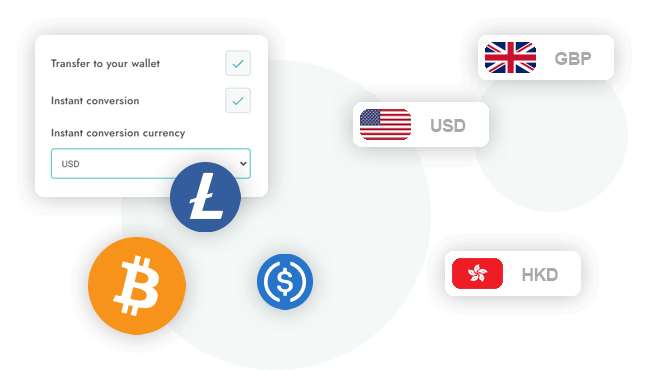 Instant Transfer and Conversion
Instantly and automatically transfer the transaction cryptocurrency amount sent to a dynamic address on your wallet or convert it to FIAT currencies like USD, EURO, GBP, AUD, SGD, HKD and others.
---
Instant transfers to your wallet
Instant FIAT conversion
Powered by Gemini exchange
Enhanced security
---
Address Generation
Generate a new and unique cryptocurrency address for each transaction and never fail a transaction again, even if the amount sent by the user is wrong. This feature is powered by Gemini exchange.
---
Generate an unique address for each transaction
Detect underpaid and overpaid transactions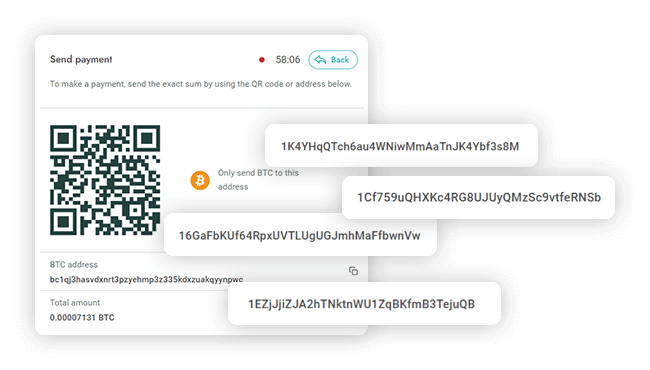 ---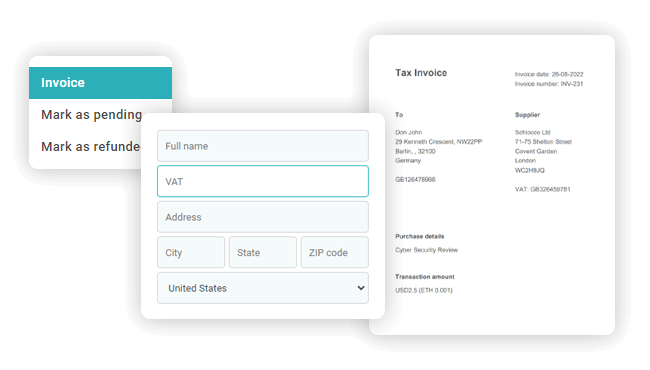 Invoicing
Collect billing details at checkout and allow the user to create a PDF invoice for their purchase. Create a custom invoice directly from the admin area or via URL in seconds.
---
Invoices in PDF format
Collect billing details at checkout
---
Multilingual
Boxcoin is fully multilingual, with RTL direction and translations in 41 languages. Boxcoin automatically detects the user language and sets the RTL accordingly. You can add new translations as well.
---
Already translated to 41 languages
Option to easily add new translations
Automatic language detection and RTL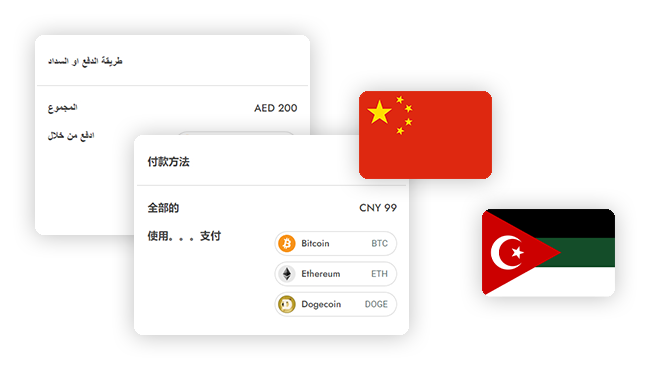 ---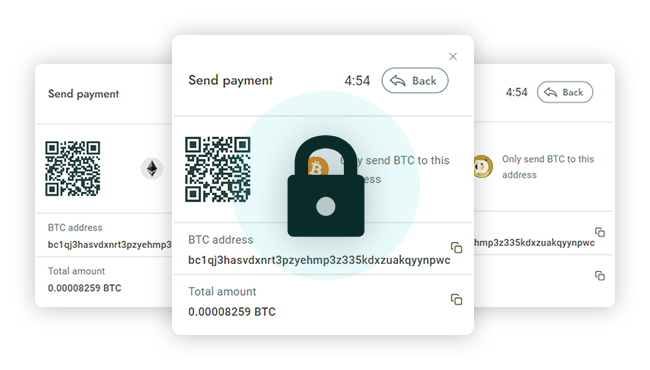 Security
Security is critical here at Boxcoin. The payment process parts managed by Boxcoin, like the purchase confirmation webhook, or the checkout creation, are encrypted and developed with security in mind.
---
Address whitelist feature
AES-256-bit encryption
Latest security technologies
Periodic security audits
---
Transaction Reporting
Export all your transaction activity. You can filter transactions by date, status, cryptocurrency, keywords and more and download a CSV file of your transaction history with one click.
---
Filter by date, status, cryptocurrency, keywords and more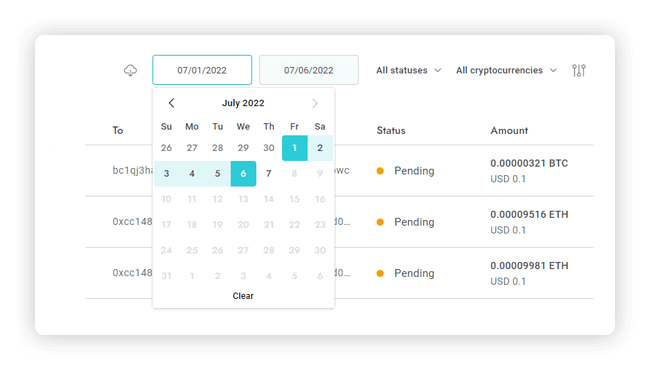 ---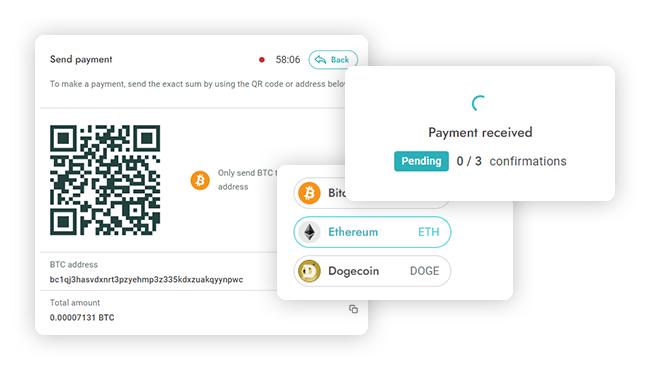 Beautiful Checkouts
Boxcoin has a beautiful, user-friendly design. Multiple checkout designs are available, including inline, pop-up, hidden, and dedicated pages. Change colors with one click and use CSS for further customization.
---
Inline, pop-up, hidden, and page checkouts
Change colors with one click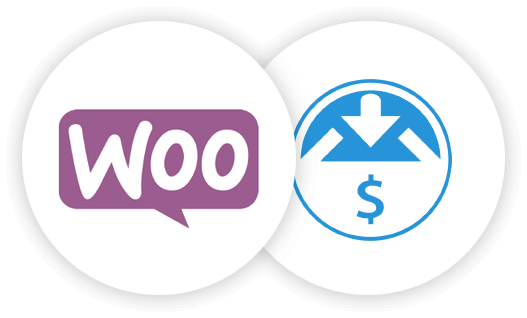 ---
WooCommerce and Easy Digital Downloads Integration
Do you have a WooCommerce or Easy Digital Downloads shop? Use the WordPress version and give your customers the ability to pay for purchases in Bitcoin and other cryptocurrencies. It's fast, automatic, and simple. Click here to try the WooCommerce live demo.
---
For WooCommercer or Easy Digital Downloads shops
Multilingual and Integrated with WPML and Polylang
Show Custom Checkouts via WordPress Shortcodes
WooCommerce Crypto Payment Gateway
---
Screenshots
---
Developer Friendly
Built with developers in mind, Boxcoin is the most customizable crypto payment solution in the market.
---
Developer API
Our API, Webhooks and Events for PHP, and JS makes it easy to customize Boxcoin for your needs.
License To Customize
Both regular and extended licenses provide you with the legal rights to customize Boxcoin.
Clean and Well-Written Code
The Boxcoin PHP, JS and CSS code is well-written, organized and documented. No frameworks are used.
More
Arm your shop with the right tools and increase sales and revenues.
---
Unlimited Transactions / Second
From ~ 50 transactions per second for free, to 100, 400 or more by connecting explorers like Blockdeamon.
Donations
Accept crypto donations securely via a button on your website, a link on social, or a QR code at events.
Dynamic Checkouts
Create dynamic checkout forms via URL or HTML code on the fly. For more details visit the docs or click here.
Responsive
Both checkout and admin area are fully responsive and optimized for smartphones and tablets.
Automatic Updates
Boxcoin can automatically update itself when a security or minor release is available.
QR Code
A QR code containing the cryptocurrency address to send the payment to is generated automatically.
Lightweight
Server-side performance is outstanding, and there is less than 5KB of client-side JS code! It is lightweight and fast.
White Label
White label crypto payment gateway. Both the checkout and admin areas can be branded with your logo.
Coming Soon
Boxcoin is constantly updated and more features will be released soon. Check the change log regularly!
Supported Cryptocurrencies
Get paid in Bitcoin, Ethereum, Dogecoin, Algorand, and ERC-20 tokens. More cryptocurrencies will be available coming soon.
---
Bitcoin
BTC
Ethereum
ETH
Dogecoin
DOGE
Tether ETH
USDT
Tether TRX
USDT
BNB BSC
BNB
Binance USD BSC
BUSD
USD Coin ETH
USDC
Shiba Inu ETH
SHIB
Chainlink ETH
LINK
Litecoin
LTC
Basic Attention Token
BAT
Algorand
ALGO
Bitcoin Cash
BCH
ERC-20
ERC-20